Everything you'll want to know in raising happy shih tzu dogs
The Shih Tzu dog breed are great companions and one look into the eyes of this small, but sturdy dog and you are hooked.
Here you'll find anything and everything about the Shih Tzu dog breed, and practical information that will help you raise a healthy, happy, and well behaved little dog.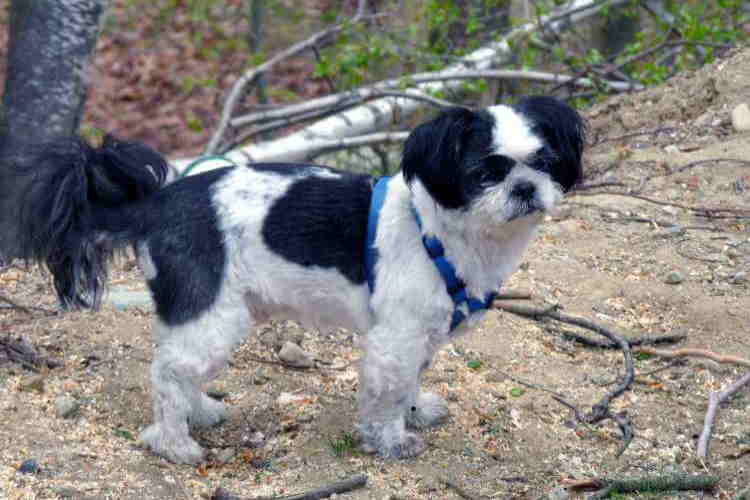 Rocky is our first Shih Tzu dog
Being fortunate to share our lives with some of our own Shih Tzu fur-babies, we've learned a lot about caring for this breed, and we're sharing all of this with you.
When you meet a Shih Tzu you can't help but notice how completely adorable they are.  From their distinct looks, to their charming personality, this is a breed you just can't resist.

But as captivating as this breed is they can also prove to be a bit of a handful at times to anyone unfamiliar with the breed.
This is where we can help.
When you need guidance on how to potty train them, what food and treats are best for them, and when they should go to the vet, or any of the other things you'll need to know...you'll find it here.
Like getting a new puppy from a breeder or adopting an older Shih Tzu dog,  you will know what you need to do to find and raise the perfect little pup.  Although, you may find yourself bending to the will of the Shih Tzu on occasion and become his perfect human too.
Ready to get started?

here's Where you begin your journey in learning about The Shih Tzu Dog Breed! 

---
The Shih Tzu are a loyal breed, with a huge personality, and are playful, affectionate and desires a lot of your attention.

They are a long coated breed who at times, can be pretty high maintenance.
But they will love you, unconditionally, forever -- which makes it all worth any extra attention you may have to give them.

---
---
Have you found your forever Shih Tzu yet?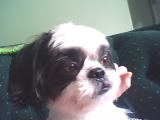 Rocky
If you haven't already found your forever Shih Tzu, consider adopting from shelters instead of going to a pet store.
A good place to start looking for a pet is at your local shelters.  We called our local shelter, found Rocky, then went onto Petfinder where we found Max and then Rufus.
You may be surprised at how many pets need a home!

More of what you'll find on Everything Shih Tzu...

Of course what kind of site with this be, without a little fun.
So not everything here will be of a learning nature, sometimes you may want to have fun stuff too, like chew toys and photos, Halloween costumes, perfect holiday gift ideas for dog lovers, calendars, traveling gear, essential oils and stories from actual owners of this breed.  
If you have a fun story about your Shih Tzu, or just want the world to know why you love your dog, Share it!