12 Reasons To Love Dogs

WRITTEN BY STACY | EVERYTHINGSHIHTZU.COM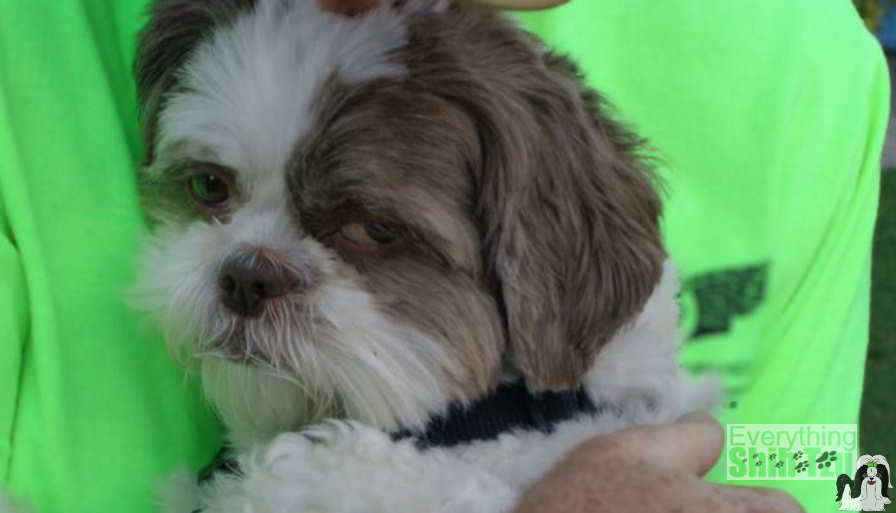 What is it about dogs that make us so happy? Is it the unconditional love a dog gives? Is it their cute little faces or the funny way they perk up their ears when they get confused?

Maybe it's just how our dogs look at us with their big, adoring eyes, or how they manage to demand our attention by sprawling across the book we're reading.

The truth is, a dog has an uncanny ability to work his way into our homes and into our hearts.
A dog becomes part of our family, and very often, a dog is our absolute best friend. In fact, many of us treat our dogs as if they are our children (well, they really are, aren't they?) and love doing special things for our canine companions. 
When it comes down to it, there is no one particular reason why we love our dogs; there are boundless reasons.
For each of us, some of the qualities that make us melt might be the same, while others are unique. Think about your pup (or pups) and all of the things that they do each day.
Check out this list of 12 reasons why we love our dogs, and see how many ring true for you.

Twelve reasons To love dogs
1. Dogs know when you're sad and comfort you
The way our dogs seem to know how we feel all of the time is truly special.
Our dogs are there for us when we are sick, hurt, or feeling sad. They have an amazing ability to make us feel better even in the worst of times.
We can't fool our dogs and pretend everything is okay, they will always know the truth and be there when we need them the most

2.  Dogs love you whether you're are rich or poor
Dogs do not need to be impressed. They do not need to be lavished with expensive things (although we may love to spoil them). Our dogs don't ask us for something before they will give us something back. They love us unconditionally, with pure selflessness, expecting nothing in return, and for that, we love them right back.

3.  Dogs can make you laugh out loud
Dogs make us laugh with their quirky antics, playful moods, and funny habits.
Does your dog sound like he's singing when he howls? Does he toss his ball up in the air and then not know where it landed?
Whether a pup is an avid tail-chaser or his growls and groans sound like he's carrying on a full conversation, these cheeky moments always make us smile.

4. Dogs make excellent companions whether you're watching a scary movie or going on a road trip
When we have a dog, we're never alone. We have a constant companion by our side, whether simply snuggling on the couch, or going on a lengthy road trip.
Our dogs are always willing to join us on our latest adventures.

5.  A dog can make good playmates for kids
Dogs make fabulous playmates for our children; there's something extra-sweet when a puppy and child meet for the first time. Our dogs adopt our children as part of the pack and look out for them.

6.  Dogs live for the day and remind you to chill out
Dogs remind us that we don't always have to take life so seriously. Pups act as if they don't have a care in the world beyond when's their next meal. They are eager to play and please, but just as satisfied with snoozing the day away.
Sometimes, we need to step back and take a page out of our pooch's playbook when it comes to how we react to different situations. 
7.  Dogs help you stay active and healthy
Dogs are our own personal trainers, making us go on a walk or a jog even when we would rather curl up on the couch with a bag of chips.
We can play with our dogs, chase them, toss a frisbee, and several other fun games that can help keep us (and our pups) in shape.

8. Dogs don't complain when you just need to talk
Dogs are also our very own in-home therapists. They are always willing to listen to our problems, never getting bored. Even if they might not understand exactly what we are talking about, we still feel better after getting things off of our chest. 

9.  Dogs keep you calm when life gets hard
No matter how stressed out we get, spending time with our special pups can relax us instantly. It doesn't matter how upset or anxious we feel, a quick cuddle with our pup can help turn our emotions down a notch and bring us a much-needed sense of peace.

10.  Dogs don't hold grudges against you
Dogs aren't resentful. They don't hold grudges. They don't give you ultimatums or ask you to choose them over another dog.
These qualities can also serve as important reminders to how we all should strive to treat other people.
Dogs teach us many life lessons like this, and they are always willing to give forgiveness.

11. Dogs have always got your back
Dogs are loyal, and they are our protectors. Our dogs will always have our back and can alert us to potential trouble.
Dogs can sense things that we can't, so listening to our pooch's gut instincts can even help us make decisions.
For example, if your dog tucks his ears back and runs from the room whimpering when your date walks in, you might want to think twice before agreeing to a second date.
12.  Dogs aren't gonna laugh at you or call you names when you're being silly or make a mistake
Dogs don't judge. We can dance and sing our hearts out as if we're the next Beyoncé, and our dogs will think we are the greatest thing they have ever seen.
We can always be our authentic selves around our dogs, with no worry about what they think about us because we know they love us. 

Can You Love Your Dog Too Much?
Absolutely not! Since our dogs' love for us is endless, we can return that love in spades.
Of course, keep in mind that our dogs don't expect riches and the finest of the finest from us.
Therefore, if you're spending gobs and gobs of money on your pooch each month, and it's maxing out your budget, then you might need to simply rethink some of the ways you show your dog you love him.
You can spend extra time playing with your pup, give him a relaxing massage, or whip him up a special doggy dessert.
We love our dogs immensely for all of the wonderful traits they possess and how they make us feel. For many of us, our dogs make up a very important part of our lives (sometimes the most important).
Whether we have one dog or a whole brood, we feel endless love for our furry friends.
They are there for us all of the time, through the good times and the bad, and we will be forever grateful for having them in our lives.
What does your dog do that makes you love him to pieces?
Have A Great "Love" Story About Your Dog?
Do you have special reasons why you love your dog? Share it here! Attach a photo or two of your treasured pooch along with their name, and tell us a story about how awesome your dog is.