Do's and Don'ts To Know Before Traveling With Your Dog
AUGUST 8, 2018 | WRITTEN BY DEEPAK SHARMA
Many dog owners think about taking their dog along while traveling. Otherwise they have to search for kennels, dog sitters or relatives who can keep and eye on them.
Many people are simply heartbroken when they have to leave their dog behind especially if he will be alone.
But travelling with a dog is not easy.
Unlike humans, dogs do not have any other way except wagging their tails to express their emotions or sickness. Also, they are prone to effects of heat and exertion.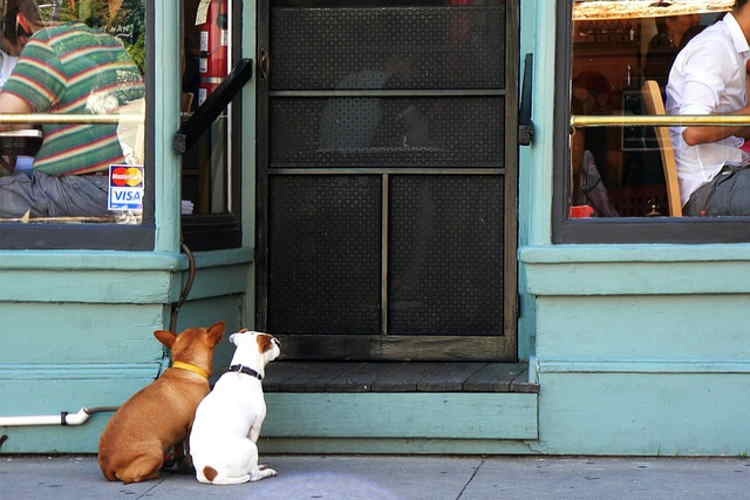 Therefore, before you take your dog with you on a tour it is essential to follow certain do's and don'ts.

Things You Need To Do Before Traveling With Your Dog

Do check with airlines or train
Always double check whether you can take your dog along.  If you plan on flying with your dog, know that many airlines explicitly prohibit pets. 
If you are traveling via car – check if you have enough space for the dog.

Do plan vacation days carefully
Try to plan your trip in off-season month to travel so that you can have less crowded airports and places.
For your dog, it is more comfortable to travel in a free environment rather than a crowded one as crowds can panic your dog.

Do keep dog essentials
Always carry the required bowls for water, dog food items, wipes, and disposal bags to throw their waste etc.
Keep some accessories like the collar, squeaky toy for your dog to play and make it feel comfortable throughout.

Do keep essential medicines handy
Your furry animal can be motion sick also.  Always put the medicines with you to avoid any type of illness in the middle of the journey.
As dogs are not habitual of long hours' journey so they can feel nausea and anxiety.
To manage their sickness on the road, always carry sufficient medicines and essentials with you.
You can also carry home remedies for your dog

Do c

hoose pet-friendly hotels/resorts


Whatever hotel you choose, they should be pet-friendly (not only in allowing pets) in the way that it can have enough space for its stretching and running activities to regain its energy after a long travel.

Do keep a dog crate
There will be places where a crate will be handy.  Make sure your dog is comfortable using a crate.  Many airlines will also have specific instructions on this, especially if using an in-cabin carrier crate.

Do practice long hour crate training
Some airlines have a different norm of keeping the dogs into separate section in flights.
They keep the dogs in a crate during the whole journey.
For this, you can make him practice staying for longer hours in its crate so that it does not feel anxious and suffer from panic attacks in the crate during the journey.

Like, Do's there are certain Do Not's also to keep in mind.  Below is a list of these Don'ts

Avoid feeding just before the journey
Do not overfeed your dog just before the travel as this can cause nausea to your dog and can even result in vomiting and motion sickness.
If possible take short breaks, if you are traveling in a car, so that your dog can re-energize itself.

Don't leave your dog at room alone
During your stay, do not leave your dog alone at any place.
New and unfamiliar places may cause his anxiety levels to raise, prompting your dog try to escape at any chance.

Avoid bringing more than one pet if possible
It can be a bit troublesome for you to manage all the pets at a time especially when it's not your pet's comfort zone.
Try not to bring more than one pet with you on a vacation.  If you do, you should be doubly careful while managing the things around.

Don't take your dog camping
Though camping is a good idea, there are possible chances for your dog getting lost in the woods.  And if  your dog is barking, it can also stir up some troubles with any wild animals around.
As they say, dog is man's best friend, and it is often a good idea to take your friend along with you while traveling and let him also explore the other places when you can.
Do keep in mind what to do and what not to do - this can make your journey more enjoyable and memorable with your dog.
Have a happy trip!!
About Deepak Sharma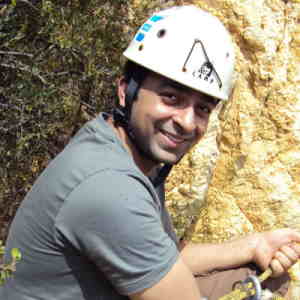 Deepak is the founder of IndiaPups.com – a wholesome place for loving and caring for our dogs.  At heart, he is a musician and an animal lover.  At work, he is a serial entrepreneur and an e-commerce marketing specialist. Loves to chat about new things and a sucker for cute dog images!  Connect with him on Facebook and Instagram