Best Dog Food For Casey is Purina One
by Janet
(MA)
Shih Tzu Photo -Casey
I fed her Purina Puppy Chow when I first brought Casey home last year, because that's what she was used to from her breeder.

Soon she became very tired of it, and wasn't eating nearly enough.

We went on a field trip to Petco, and I purchased a couple of cans of Halo wet, along with their dry salmon flavored food. She gobbled down every last bit...for about a month.

Back to square one for this very finicky, very spoiled girl, and back to Petco.

This time I bought canned Pedigree, Purina One and Purina Pro Plan, and stuck with the Halo dry because that seemed to still be a favorite. The Pedigree was a no-go...she sniffed it, put her nose in the air and let out a big humppph...and walked away from her dish without taking a bite.

This fuzzy little fur-ball was not going to be easy to please! Next came the Pro Plan...some days it was ok, some days it wasn't. Next....Purina One.....success!

She loves the ground lamb or turkey or beef and brown rice, but not if it's the chunks in gravy, because it seems that she doesn't want to work to eat, she wants something soft and simple.

I have also tried Mighty Dog, which is really her very favorite, and mix it in with the Purina One. So after a year of hits and misses, I think I've found a formula she'll eat! It took some work, but it was all worth it. I love my little lovebug!
Purina Mighty Dog
by Mommy S & baby S
(New York City)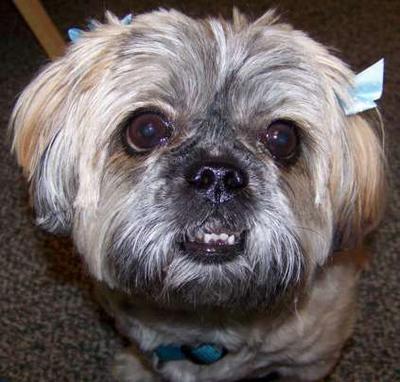 God help me.. I've been trying to get my little girl off of Purina Dog Food but she's not having it.

But I won't give up trying to get her to eat something else, no matter how many cans of other dog food I trash cause she won't touch it.
Join in and write your own page! It's easy to do. How? Simply click here to return to What Do You Feed Your Shih Tzu?.
Purina One Dog Food
by Greta Deback
(Michigan)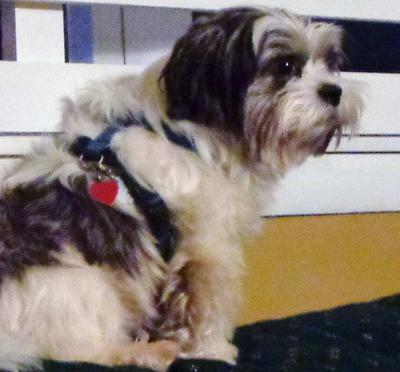 Purina One is the my dogs favorite dog treat!!!!!

Once I open it she comes and she gets all happy andw hen she is happy I am happy!!

Happy Always
Pets and People
Yay

Pets are wonderful
Eats the best food
Test you what food you should buy for your dog
Join in and write your own page! It's easy to do. How? Simply click here to return to What Do You Feed Your Shih Tzu?.
Making the Switch from Purina Beneful
by Diane B.
(Kernersville, NC)
My girl loved the dry food for small dogs and an occasional small portion of the wet of Beneful dog food. I am changing because of the recent news about possible deaths due to Beneful.

My sweet little girl of 8 pounds doesn't require alot of food so even though we're on a budget I can afford to feed her the best and that's what I want for her "the best" that's what brought me to this site which has been extremely helpful.

I've made my choice based on the info I've read here and heading to Petco shortly. Thank you for the very helpful info & good luck to you all finding the right healthy good food choice for your babies too.
Making the Switch from Purina Beneful