Dog Halloween Costumes:
Spooky Shih Tzu Tricks or Treats

BY MOLLY | EVERYTHINGSHIHTZU.COM

This post may contain affiliate links. Read privacy & disclosure policy for info

Halloween is near and soon ghosts and goblins will descend upon us to trick us into giving them treats....or maybe it could be your Shih Tzu dressed in a scary dog Halloween costume.
Either way, be prepared with some yummy treats on hand.
I'm guessing we all have dressed our Shih Tzu up in a few t-shirts and Halloween costumes at one time or another.

Okay, I'm sure there may be some who haven't, but still, you've got to admit, they sure look adorable all dressed up their little fashion wear.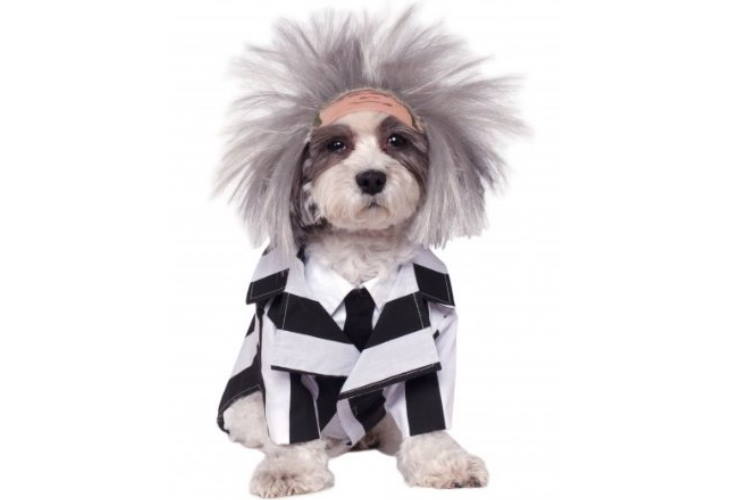 Halloween costumes for dogs
In our home, we love Halloween.  It's one of our favorite holidays because we can have so much fun dressing up and being silly.
Plus it is the only time when some of our more traditional neighbors, won't think we are a little off the wall for dressing our dogs in clothes and accessories.
Our town has some really cool Halloween festivals in October.  So of course, we put the boys in their spookiest costumes, and head on out to the party.
At these festivals you will see some of the most bizarre and somewhat scary looking costumes.
And every time, without fail, the meanest, scariest looking, goblin dressed, human will stop and go "OMG! They are so adorable!"
We get a kick out of it, and I think the boys actually like the attention.
So why not have a little fun, get a costume for you and your Shih Tzu and show them off!
Take your little goblins for a walk around the neighborhood and let your neighbors "ooh and ahh" over him.
Don't be surprised if they want to take a picture too.

It is positively spooktacular!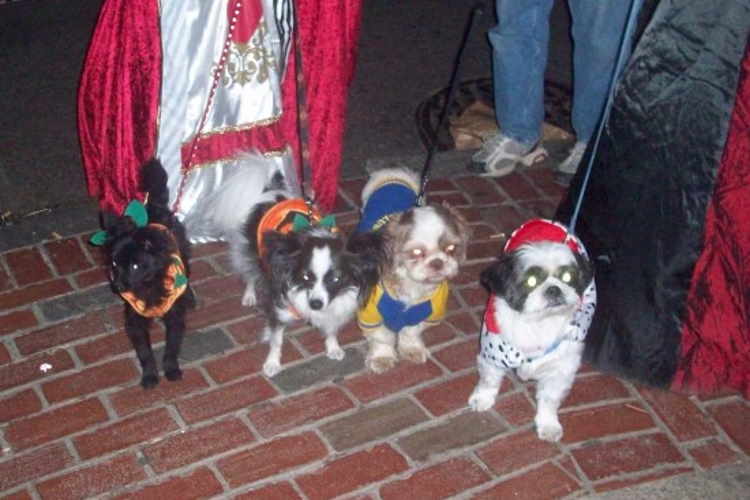 Bear, Harley, Max, and Rocky dressed for Halloween
Where To Get The Best Dog Halloween Costumes

A good place to start is on Amazon.  They have great prices and the selection is huge!
You won't have any problems finding a costume there.  Many of them are just too adorable for words.
Your local Petco may have some costumes, but the selection may be pretty limited.
Chewy's is another online shop that has a variety of pet costumes to choose from and other goodies.
If you're crafty, and know how to make clothes you can get really creative utilizing some of these costume patterns.
It comes once a year, so have fun with it.
Of course, be sure to keep your Shih Tzu safe, and never let him outside without supervision, especially on Halloween.
And if you do bring them out with you to a party, be sure that others know they are there, so they won't accidentally get stepped on.
If your outside in a large gathering, carting them around in a wagon is a good way of keeping them safe.
So enjoy the season, get creative, be safe and have a Happy Halloween!